Social Media have now changed their format of interaction whether it is the casual friendly conversation with friends and family or it is searching for employment opportunities. Social Media platforms has successfully opened the door to a number of new job search and recruitment techniques.
In a world where we live our lives on public forums, the importance of having a professional online profile cannot be over-stated. No doubt you have read or heard stories about how someone's social media profile has caused them to lose their job or have a job offer rescinded.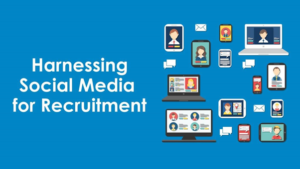 Social Recruiting has become one of the top recruitment trends of 2019 and one of the best practice of using social media channels to recruit top talents. One major reason of increasing popularity of Social Media platforms in these recent years is, according to GlobalWebIndex research it was that the average internet user has over five common social media accounts, Facebook, Instagram, Twitter, LinkedIn and YouTube.
Talking about this year, Facebook has around 2 billion active users, Instagram has over 1 billion active users and Twitter has around 300 million active users and increasing with each passing day.
With the help of Facebook recruiter can set advanced search filters based on location, industry or specific keywords that align with their ideal candidate persona and Facebook will immediately calculate how many of its members fit your search. Facebook also gives you the ability to target candidates within your parameter by designing Facebook ads as the average Facebook ad has a click through rate of 0.9% according to Adweek, which is higher than most other recruitment marketing techniques.
Whereas Instagram and Twitter also offer targeted advertising, both have the additional benefit of hashtags, which can be used to narrow down your talent pool. Similarly, LinkedIn is also one of the popular platform to showcase one's talent and get recruited. Candidates usually research about company's reputation and brand through LinkedIn before applying.
With the help of social interaction one can attract active and passive candidates with top talents by organising ideal talent pool recruitment drives. Social recruiting saves recruiting costs along with boost the company employer's brand and its culture.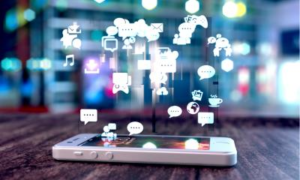 According to a recent survey done by CareerBuilder, there are about 73% candidates who are looking for jobs and using social media platforms for job hunting which became the necessity for recruiter to interact with these job seekers and hire deserving and talented candidate for their organization.
Social recruiting allows you to interact with talent naturally and organically by engaging with their social pages. This will give recruiters the chance to start two-way conversations with candidates that may not have reached out on their own.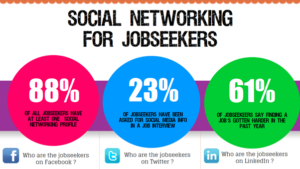 Meanwhile when we focus on Social Media platform in terms of job hunting then there are mainly three social forms where employers tend to look at for more information about candidate for hiring in their organisation.
Facebook– Facebook is often only used by people for social activities but if your profile settings are public then it is very easy for an employer to find out what you get up to.
Twitter– Twitter again often used to express opinions. It is important that you are not tweeting anything about your work or employer as this will impact on how you are viewed as an employee.
LinkedIn– Focusing on LinkedIn, it is the world's largest online professional network where you can connect with other professionals.
Considering the fact that LinkedIn being the most popular and important platform in terms of both getting recruited and recruiting deserving talents, it is important for a candidate and employer to maintain their professional portfolio and image respectively.
LinkedIn is where you should spend some time ensuring you have the perfect profile. However, it is also strongly recommended that you spend a few minutes making sure that your Facebook and Twitter profiles aren't going to damage your chances at getting a job!
Maintaining a social media presence and working your network can be sometimes time-consuming. Therefore, it became necessity to think about what information you want others to know about you. And it is equally important to represent and protect your brand and professional image so that it doesn't hamper your professional life especially when you are an employer or job seeker.