Ukraine is the second-largest country after Russia in Eastern Europe, which it borders to the east and north-east. Ukraine is a developing country ranking 74th in the Human Development Index. It is the poorest country in Europe alongside Moldova, suffering from a very high poverty rate as well as severe corruption. However, because of its extensive fertile farmlands, Ukraine is one of the largest grain exporters in the world. It also maintains the third-largest military in Europe after Russia and France. Ukraine gained its independence in 1991 and declared itself a neutral state, following the dissolution of the Soviet Union. Ukraine formed a limited military partnership with Russia and other CIS countries while also establishing a partnership with NATO in 1994.
Digital Transformation in Ukraine
Digital Transformation has become a buzz word in today's era. Digital Transformation states the adoption of digital technologies by MNCs which in result increases efficiency, improves innovation and add new values to the company.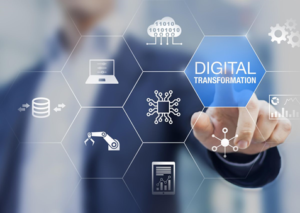 In early September 2019, Ukraine launched the Ministry of Digital Transformation. Two years on, it turned out to be a meaningful progress towards the goal of transforming Ukraine into one of the world's most user-friendly countries with a growing global reputation for digital innovation.
The launch of the Diia app was a big step towards the "paperless" vision that lies at the core of the Ministry of Digital Transformation philosophy. Ukraine now offers one of the fastest registration services in the world, requiring just ten minutes to fill in an application and mere seconds to start your own business.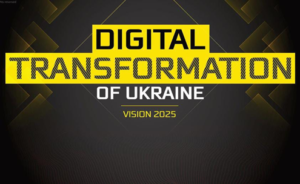 Insight International Playing a Key Role in Digital Transformation of Ukraine
Insight International is an IT solutions consultancy training company which was founded in 2014. Insight International has become a leading provider of IT solutions dedicated to serving its client's needs across all corporate sectors. Insight International is globally serving its clients and established in United Kingdom, Netherlands, Poland and India.
Insight International helping clients in forming digital transformation in Ukraine by permanent and contractual hiring and providing IT solutions services like Manpower Support Services Software Development services, Corporate Payroll services, and Corporate Training of employees on different IT skills in order to meet client satisfaction and build an effective relationships that lead to long-term strategic partnerships.
The primary aim of Insight International is to support customer's business enabling Resource Augmentation, Optimization Process and Technology Innovation to build long-term relationships with the clients.